Dr Zuessman is a Licensed Clinical Psychologist and a Licensed Marriage & Family Therapist in Virginia and serves as graduate faculty in psychiatry, psychology, and counseling. In New York he provides remote services as a Licensed Mental Health Counselor.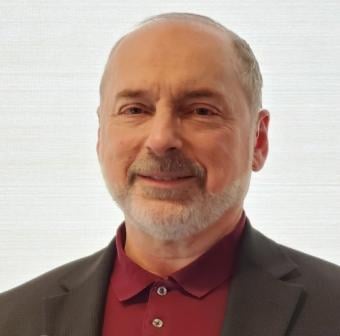 Dr Zuessman has an integrative theoretical orientation, grounded in existential and humanistic psychology, drawing from psychodynamic, systemic, and cognitive-behavioral therapy approaches. As a psychotherapist Dr Zuessman seeks to promote understanding of a person's unique perspective and consideration of the context and systems within which they live. Dr Zuessman works with individuals, couples, and families.
Dr Zuessman provides psychological testing, assessment of personality, as well as reports for civil, professional practitioner, family, mental health, substance abuse, and criminal matters.
3923 Blenheim Boulevard
Suite 63D
Fairfax, VA 22030
(347) 277 1135
At this time, on account of recent public health conditions, only virtual services are available. Sessions are conducted by ZOOM link.
If you talk with a person in a language they understand,
that goes to their head.
If you talk with a person in
their language,
that goes to their heart.
~ Nelson Mandela
Brief Resume
Current Roles

Clinical Psychologist & Psychotherapist

Counseling Consultation, Fairfax, Virginia

Psychological Assessment, Forensic Reports, Psychometrics, Formulation & Diagnosis.

Personality Assessment. Psychotherapy (Adult, Adolescent, Family, Couple).

Substance Abuse Treatment. Clinical Supervision. Evaluations & Reports.

Service Design & Development. Organizational Consultation. Professional Education Workshops.

Clinical Psychologist

Defense Health Agency, Alexander T Augusta Military Medical Center, Ft Belvoir, Virginia

Psychological Assessment, Psychometrics, Formulation & Diagnosis. Personality Assessment. Psychotherapy

(Adult, Group, Family, Couple), Substance Abuse Treatment. Evaluations & Reports. Monitor Research. Clinical Supervision.

Clinical Associate Professor in Psychiatry

Uniformed Services University - School of Medicine, Bethesda, Maryland

Grand Rounds, Teaching, & Clinical Supervision of Residents in Psychiatry & Clinical Psychology (National Capital Consortium Psychiatry Residency Program, Walter Reed National Military Medical Center).

Selected Previous Professional Roles

Adjunct Professor

George Mason University, Graduate Program in Counseling & Development, Fairfax, Virginia

Clinical Psychologist / Independent Evaluator

Fairfax-Falls Church Community Services Board, Virginia

Associate Professor of Psychological Science

Australian College of Applied Psychology, New South Wales, Australia

Clinical & Forensic Psychologist

Psychology Consultation, New South Wales & Queensland, Australia

Senior Specialist Psychologist

Department of Family & Community Services, New South Wales, Australia

Professional Leader of Psychology & Senior Psychologist

South Auckland District Health Board, New Zealand

Senior Manager (Reception & Rehabilitation) & Senior Psychologist

Department of Corrections, New Zealand

Director

Family Therapy Center, Orlando, Florida

Clinical Coordinator

Sexual Abuse Treatment Program, Orlando Regional Medical Center, Orlando, Florida

Assistant Professor of Counseling

Rollins College, Winter Park, Florida

Staff Psychologist

Court Alternatives, Department of Corrections, Orange County, Florida

Clinical Director

Sweetwater County Community Mental Health Service, Wyoming

Education

1981 Ph D Counseling Psychology Union Institute and University, 0H

1979 Prof Dip Counseling Hofstra University, NY

1978 M Ed Counseling Antioch University New England, NH

1976 B A Psychology & Education Friends World College / Long Island Univ, NY

Professional Associations

Licensed Clinical Psychologist (0810005276 – Virginia)

Licensed Marriage & Family Therapist (0717001344 – Virginia)

Licensed Professional Counselor (0701006143 – Virginia)

Licensed Mental Health Counselor (011358-01 – New York)

Clinical Fellow – American Association for Marriage & Family Therapy

Certified Sex Therapist – American Association of Sexuality Educators, Counselors & Therapists

Life Member – American Psychological Association

Member – Virginia Academy of Clinical Psychologists

Areas of Practice

Psychotherapy for Mental/Behavioral Disorders, Substance Abuse, Problems in Living & Life Transitions (Adult, Adolescent, Child & Family, Couple, Group)

Relationship & Family Therapy

Clinical Assessment, Mental Status Examination, Personality Assessment

Psychological Testing (Cognitive Functioning, Objective & Projective Personality Tests)

Formulation, Diagnosis, Treatment Planning, Case Management

Psychological Reports / Forensic Reports

Sexuality (Identity, Orientation, Dysfunction, Harassment, Abuse Survivor, Paraphilia)

Program & Service Design & Evaluation

Service Leadership & Management

Consultation (Organizational, Occupational, Executive, Sensitive Circumstances, Security, Impaired Practitioners)

Clinical Supervision & Training of Practitioners Professional Service (Professional Boards, Teach Graduate Courses & Workshops)